Local Businesses – Now is the Time to Prepare to Reopen
Many businesses are eager to hear when they can open for business.  There is a lot of work and preparation that needs to occur before a business can re-open during the covid-19 pandemic.  There is so much work that business owners need to do right now it can be difficult to figure what to do first.  Here are two of the basics tasks that businesses will need to undertake before they can open their business.
Businesses need to prepare Covid-19 Protocol Plans and have the proper supplies to open safely.  Covid-19 protocols will need to be company specific. To help get started, business owners can check with their industry trade groups to see what their industry is suggesting for covid-19 protocols. Modify your industry covid-19 protocol to the specific needs of your business.
With the proper supplies hard to come by and many orders taking 3-4 weeks to be fulfilled obtaining the proper supplies is easier said than done.   Luckily local businesses in Bucks County and Montgomery County can turn to local suppliers like Richter Drafting and Office Supply Co, Inc.  An office supply store isn't usually the first place that comes to mind when you are trying to procure cleaning supplies, face masks and hand sanitizer.  At Richter's they know what it takes to keep a business operating.  During the covid-19 crisis Richter's  has the supplies you will need to successfully and safely open and run  your business.
Local business owners – now is the time to prepare for your re-opening.  If you what until the opening date is announced to start preparing you might find that you can't obtain the required supplies and won't be able to take the necessary steps to re-open.  Businesses that don't sufficiently prepare might find themselves closed while others are open.  Don't be that business.  Richter Drafting and Office Supply Co, Inc. can help you prepare for the next phase.
Looking for hand sanitizer, gloves, face masks, face shields, cleaners, alcohol wipes, toilet paper and more?  Below is a sampling of what Richter's can provide your local Bucks and Montgomery County businesses.
Best Wishes to All Local Businesses – Invest in Your Community – Buy Local First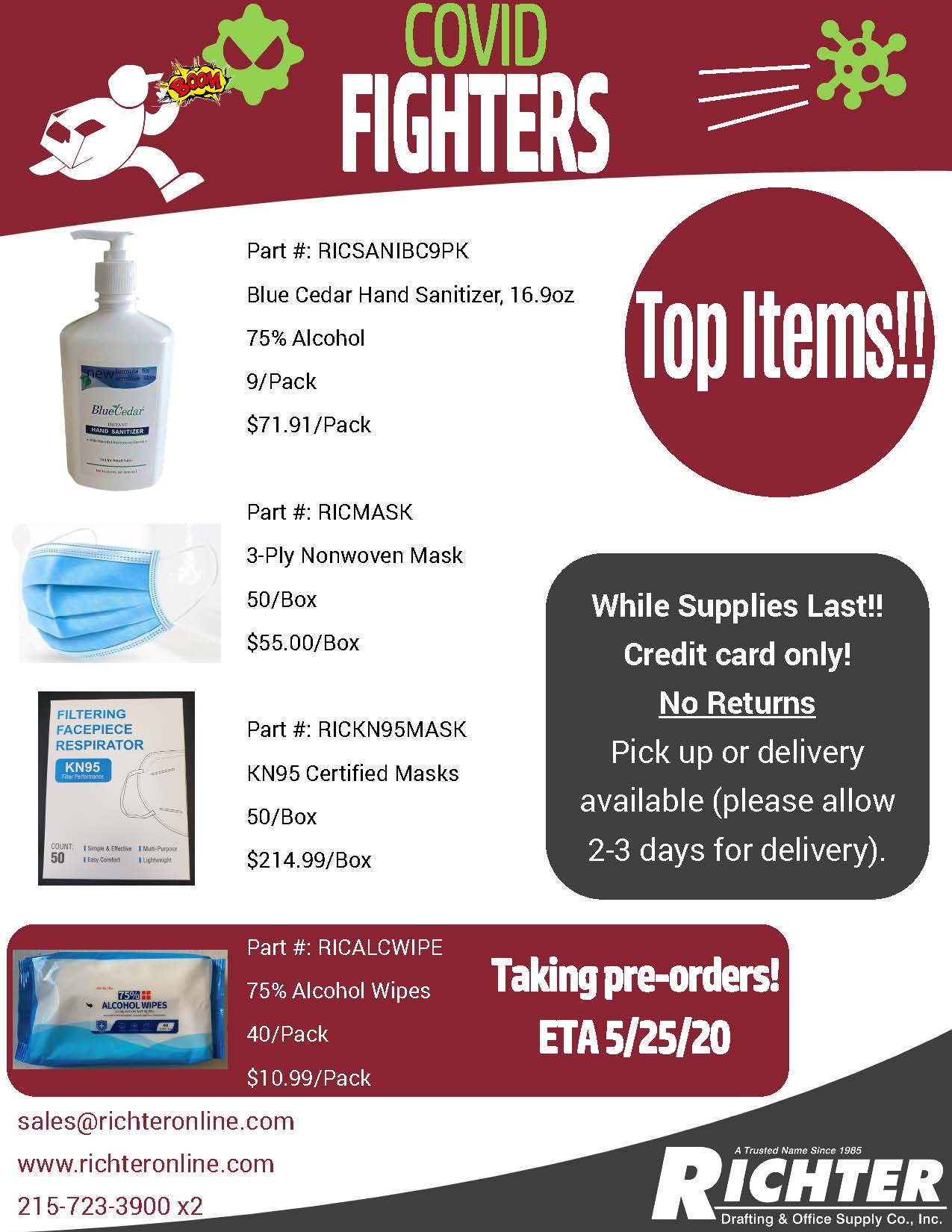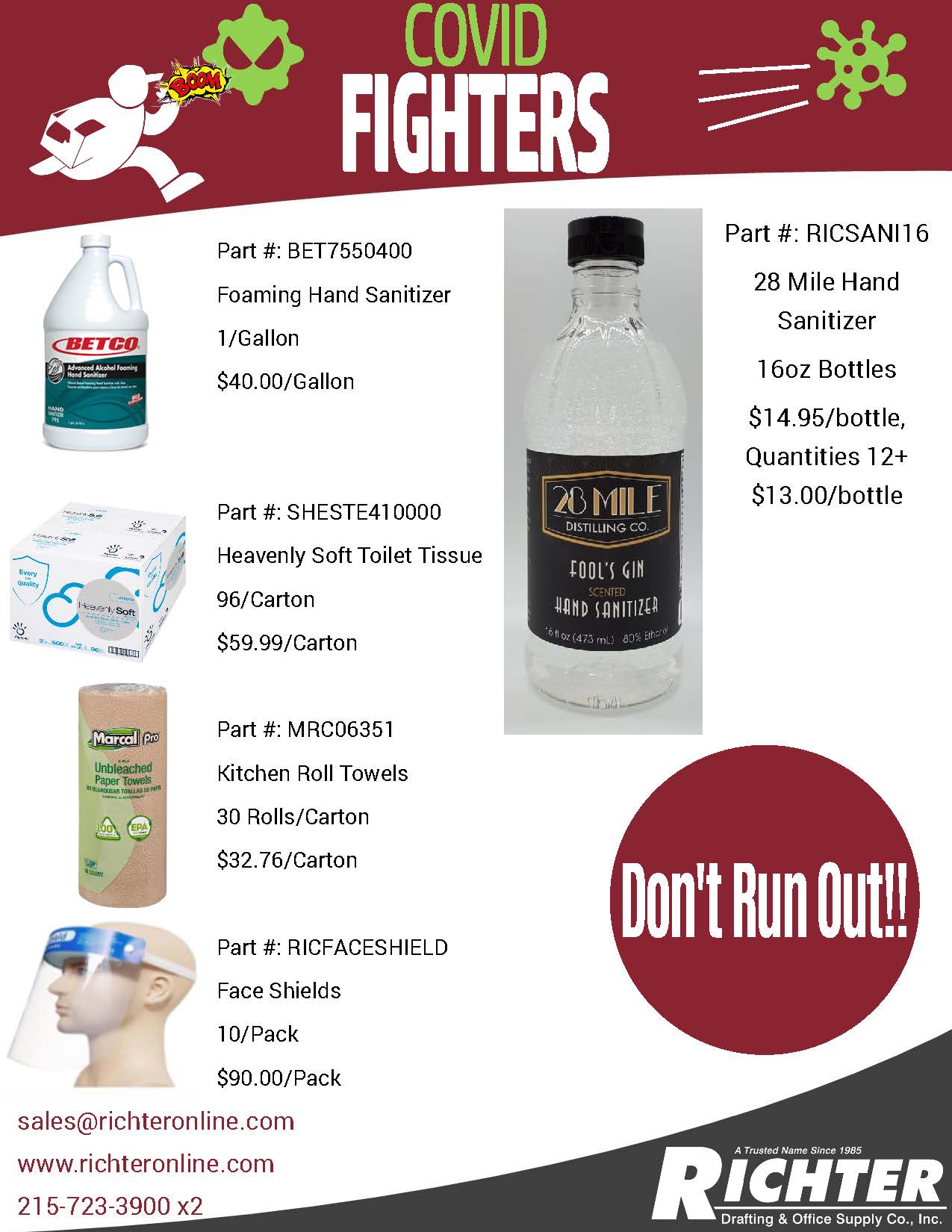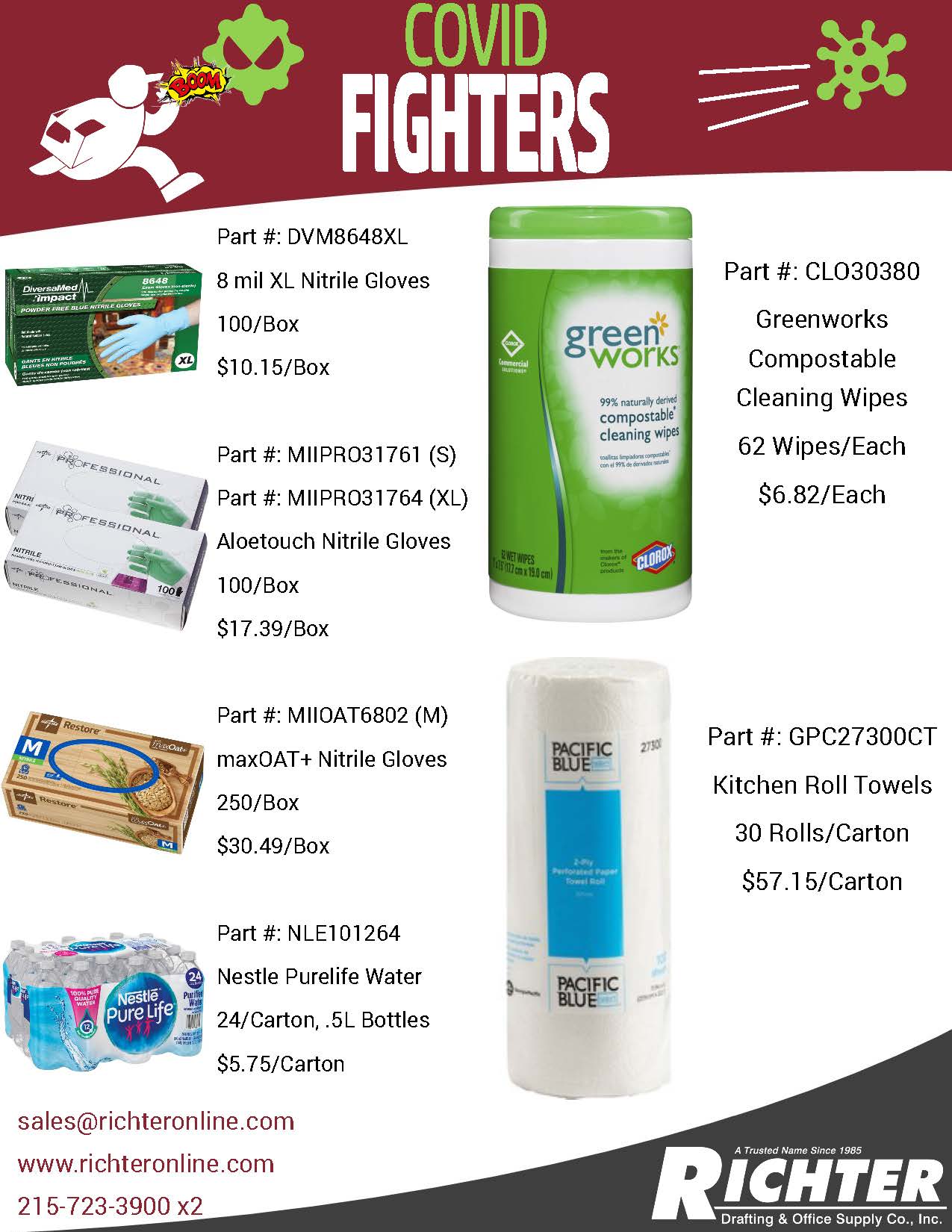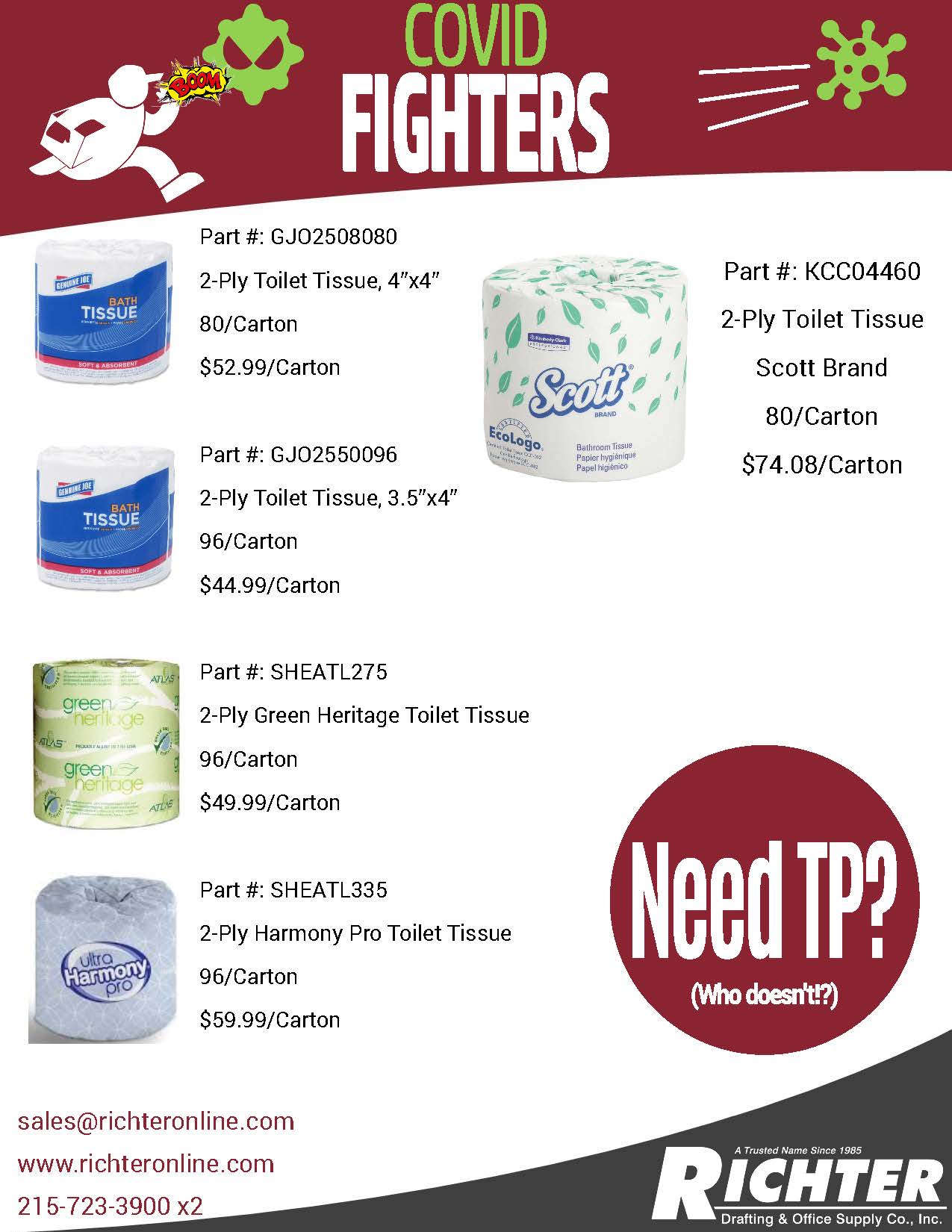 Superior Woodcraft is a local custom cabinetmaker located in Bucks County, Pa.  Superior Woodcraft studio is located in downtown Doylestown, Pa.