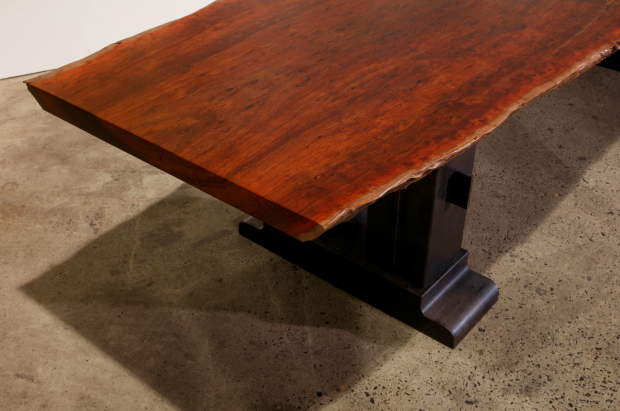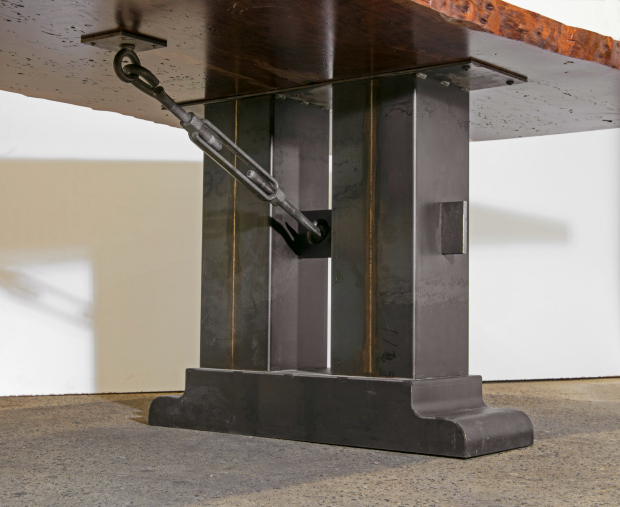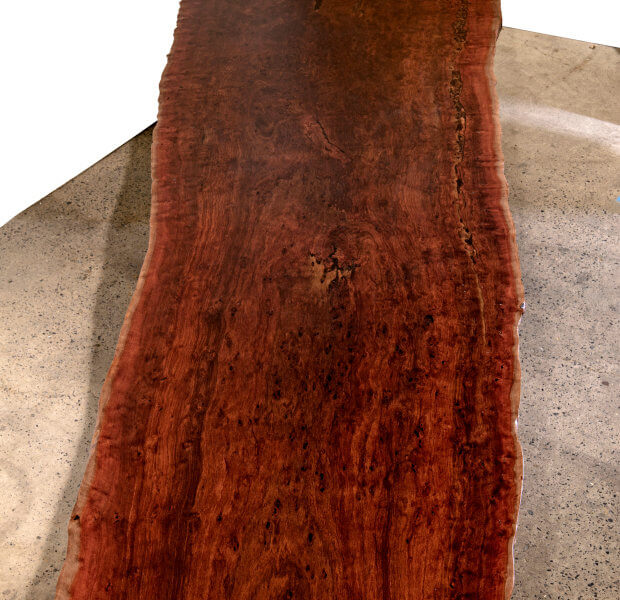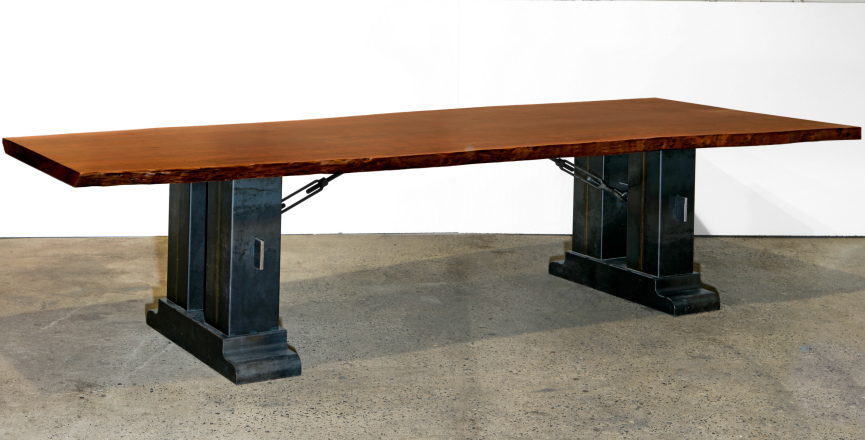 The reddish brown tones and figure of this single live edge slab of Jarrah is simply stunning.  The steel industrial base with turnbuckles and hooks creates a juxtaposition with the elegant live edge jarrah table top.  This combination creates very interesting aesthetics and a great conversational piece.
Jarrah (Eucalyptus  marginata) originates from West – S. West Australia.  Jarrah can grow 100 ft in height and up to 10 ft in diameter, while roots have been known to grow 100 ft deep.  This is a truly impressive tree and beautiful wood.
The approximate size of this jarrah table is 137″ (L) x 35-44″ (W) x  30 1/2″ (H).  Custom sizes, other wood species and other legs are available.
Superior Woodcraft's custom-made furniture is provided through our affiliate – 251 Custom Furniture