The Season Of Giving – Gideon's Chariot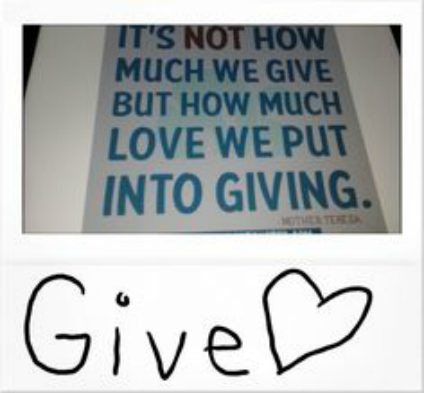 The Season of Giving posts that focus on Superior Woodcraft's recent involvements in our communities.  Our goal of these posts is to demonstrate how local business have a strong impact on their local communities and to encourage others to become involved in strengthening their own communities; not only during the season of giving, but throughout the year.  Doing so is a winning proposition for all.  Our first post will focused on The Superior Woodcraft Kitchen Tour, which raised over 1,000 lbs of food for the Bucks County Housing Group's Food Pantry.  Today's post focuses on how Superior Woodcraft extended a helping hand to a local family.
Background Information
This Season of Giving post focuses the creation of a special mobile cart to help a young boy with Spinal muscular atrophy (SMA). SMA is a disease that robs people of physical strength by affecting the motor nerve cells in the spinal cord, taking away the ability to walk, eat, or breathe. It is the number one genetic cause of death for infants.  One goal of this post is to help raise awareness of SMA.
Superior Craftsmen Build Gideon's Chariot
First, this was a very special project for our craftsmen at Superior Woodcraft.  It allowed our team to use their skills and talents to touch the life of a young local boy by building what I call Gideon's chariot.  Gideon's Chariot is really a story about community coming to together and working together to help others.
This project started with a phone conversation with Representative Marguerite Quinn.  Rep Quinn told us of a young boy that could benefit from our help.  That boy is named Gideon.  I was curious to understand how some cabinetmakers could help Gideon.  She explained that he outgrew a special cart that allowed him to be moved about the home.  She asked if Superior Woodcraft craftsmen could lend their talents to help build a new cart – Gideon's chariot.  Unsure of what was needed we asked Rep Quinn if she could send some information or photos to us of what was needed.  In short order photos arrived.  Upon review we felt that Superior Woodcraft would be able to lend their talents to create a new cart.
What We Learned
Shortly after Superior Woodcraft started to handcraft Gideon's chariot.  We learned more about Gideon, SMA and how Rep. Quinn drafted and introduced legislation to add SMA to state's mandatory newborn screening list.  Rep. Quinn encouraged the state Newborn Screening Advisory Board to support the measure. Rep Quinn's efforts were rewarded when Secretary of Health Dr. Rachel Levine signed the recommendation.
We also discovered that in December 2017, the FDA officially approved a drug Spinraza to treat SMA.  The drug appears to be very promising; especially when it is introduced early.  Through this information we were able to understand that SMA is the number one genetic cause of death in infants, the drug Spinraza was approved to treat this disease and that Rep Quinn and others in the Commonwealth of Pennsylvania advocated that SMA be included in the newborn screening list.  This is when it all came together.  With an effective drug to treat the number one genetic cause of infant death it made common sense that newborn testing occurs.  Many infants and families could benefit from early detection.  Before Rep Quinn's conversation about helping Gideon we were unaware of SMA, Spinraza and the efforts by our state representatives to encourage mandatory testing.
At the beginning it appeared as though one person, Rep Quinn, reached out to Superior Woodcraft to help one local boy with SMA.  It wasn't until later that we learned that the real impact extended much further and that many children and families throughout Pennsylvania will benefit from the actions taken by Rep Quinn and others.  The issue and impact was much larger than we knew.
Superior Woodcraft is honored to play a small part in helping Gideon and his family.  It was rewarding to use our cabinetmaking talents to lend a helping hand.  It was inspiring to witness how the actions of a few can make a large difference to many children and families.
A Warming Thank You
One of the highlights of handcrafting Gideon's chariot is the note that we received from Gideon's mother, Ruth Moore. "Thanks to Superior Woodcraft's generosity, my son Gideon, who has SMA type 1, has a beautiful, handcrafted and made with love cart that supports his breathing machines and allows us to wheel him around to be part of activities in our home.  We are so grateful!".  It is rewarding to know that Superior Woodcraft had a positive impact for this family. Thanks for sharing Ruth.
With Pleasure
Superior Woodcraft is honored to play a small part in helping Gideon and his family.  We learned a lot of this project. We share this story to help raise awareness of SMA and to highlight an example of how the efforts of a few individuals can make a large difference to many.  During This Season of Giving it is heart warming to learn about these positive actions, which too often go unnoticed, made a real impact.   Thank you Rep Quinn, Gideon and the Moore Family for inviting Superior Woodcraft to lend a helping hand to a neighbor.  We consider all of you as part of the Superior Woodcraft family.
Help Battle SMA
To learn more about SMA, get involved or donate to fight SMA The Moore Family would like you to consider checking out CURE SMA.
Thank you for reading another Season of Giving Post.  Have a great day and make it count.  Strive to do one small gesture for someone. You never know when that might mean a world of difference to someone.
Related Post:  The Season of Giving – Superior Woodcraft Kitchen Tour