Superior Woodcraft Kitchen Featured in Doylestown Kitchen & Garden tour
Bucks Beautiful's  25th Annual Kitchen & Garden Tour

The Kitchen and Garden Tour will feature a custom-made island by Superior Woodcraft.  This year's tour will begin  by featuring a home that showcases the works of Superior Woodcraft's artisans and craftsmen. Superior Woodcraft is located in Bucks County, Pa within the Borough of Doylestown.
Kitchen and Garden Tour – A Self Guided Tour – June 9th
This year's tour is on Sunday, June 9th  will showcase unique properties in and around historic Doylestown Borough featuring a variety of architectural  and landscape styles, with kitchens & gardens being the main focus of this self guided tour.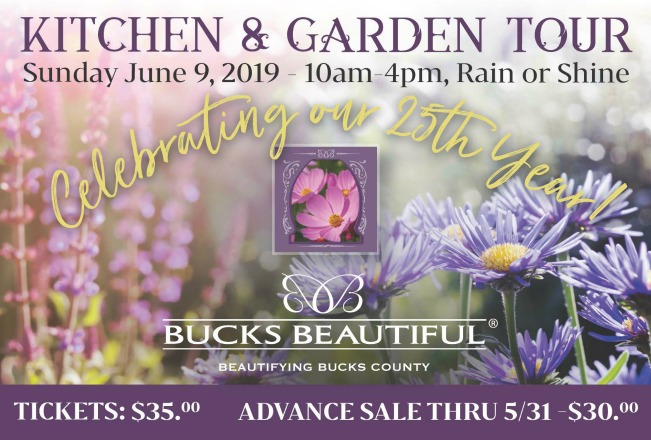 Purchase Tickets For The Bucks Beautiful Kitchen and Garden Tour
Order your tickets online here or call 215-340-3639.

Tickets can also be purchased at Doylestown Book Shop (16 South Main St., Doylestown), Bucks Country Gardens (1057 N. Easton Rd., Doylestown), Blue Violet Flowers & Gifts (1346 Easton Rd., Warrington), or Bucks Beautiful's office at 85 E. State St., Doylestown, PA.