Photos From the Field: Doylestown, Custom-Made Cabinetry
Superior Woodcraft's Photos From the Field are from a local Doylestown, Bucks County, PA custom kitchen remodeling project.  The custom-made inset frame cabinetry is painted a beautiful blue-gray color.  However, the kitchen island is what really takes center stage in this Superior Woodcraft custom kitchen.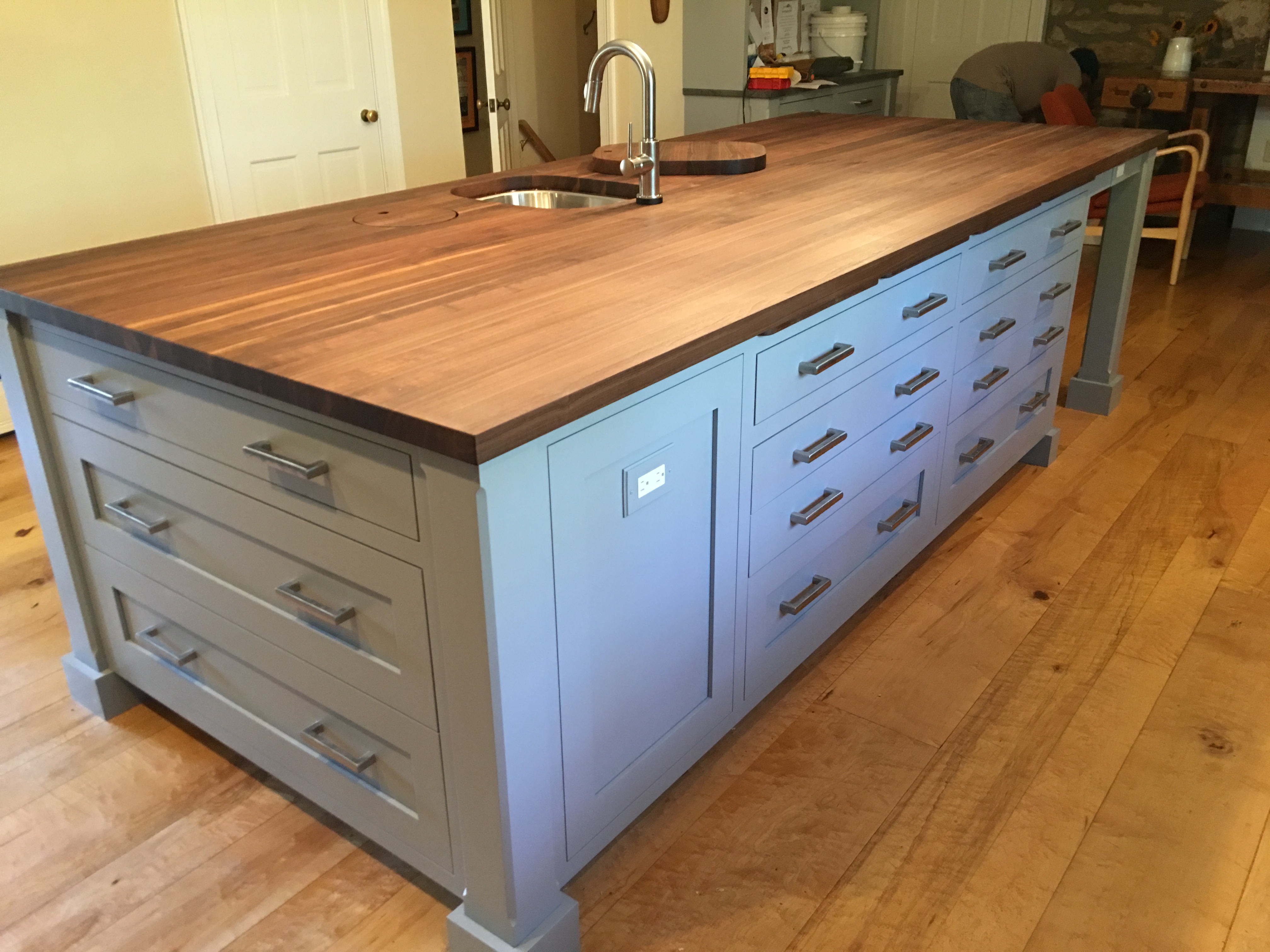 Superior Woodcraft's custom kitchen island is painted to match the perimeter of the kitchen and incorporates a custom oiled walnut counter top into the design.
The beautiful walnut island counter top is warm and pleasing
Custom-made walnut covers were made for the kitchen island top.  The larger custom walnut cover was designed to cover the sink.  The smaller custom walnut cover was made to cover a trash chute.
Stainless steel sink in custom island with oiled walnut counter top
Stainless steel sink and custom trash chute in custom-made kitchen island with oiled walnut counter top
Now you see it now you don't – custom-made walnut cover on trash chute in island top
This custom-made island from Superior Woodcraft is a beautiful functional island that provides plenty of utility in this kitchen.  We hope that you enjoyed our local field trip in Doylestown, Bucks County, Pennsylvania.