Tips for Kitchen Organization and Maximized Storage
Superior Woodcraft was recently featured in a kitchen organization article on Houzz. A beautiful, custom kitchen isn't our only goal when working with our clients. Having an organized kitchen that works for you, where everything has its place, and that maximizes space is so important, and is why we spend so much time discussing organization in the design stage. .
We look at every nook and cranny of their kitchen and discuss their cooking habits, likes, and dislikes. With so many possibilities for roll-outs, custom drawers, storage solutions and innovations, spending this time is what truly turns a new kitchen into a dream kitchen. This is why we can say Superior Woodcraft brings beauty, utility and harmony into our clients' homes and lives. 
Kitchen Organization:
Below are some of our favorite storage and organization ideas. Which one is your favorite?
Dishes in rollout located in base cabinets near dishwasher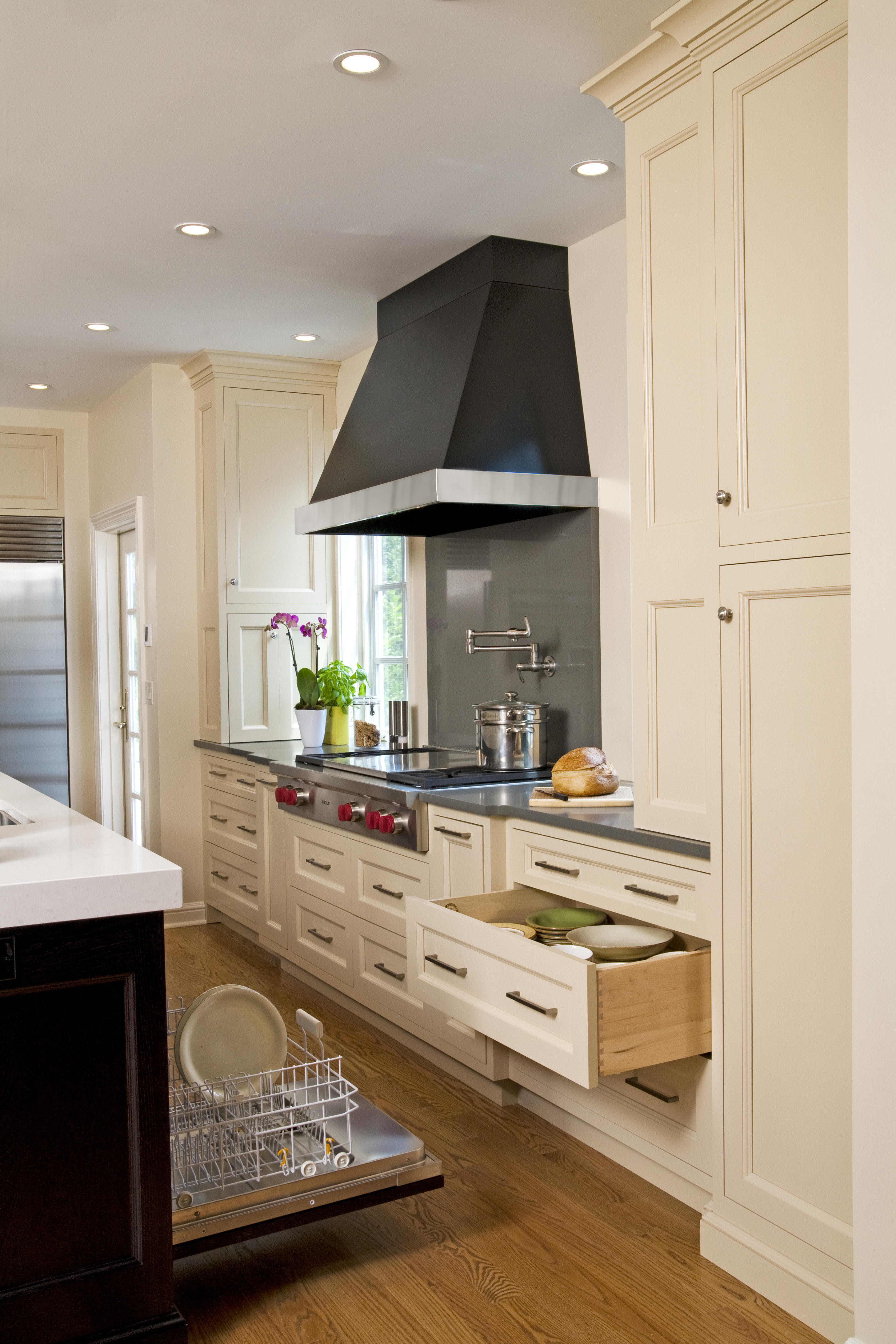 Pullout spice racks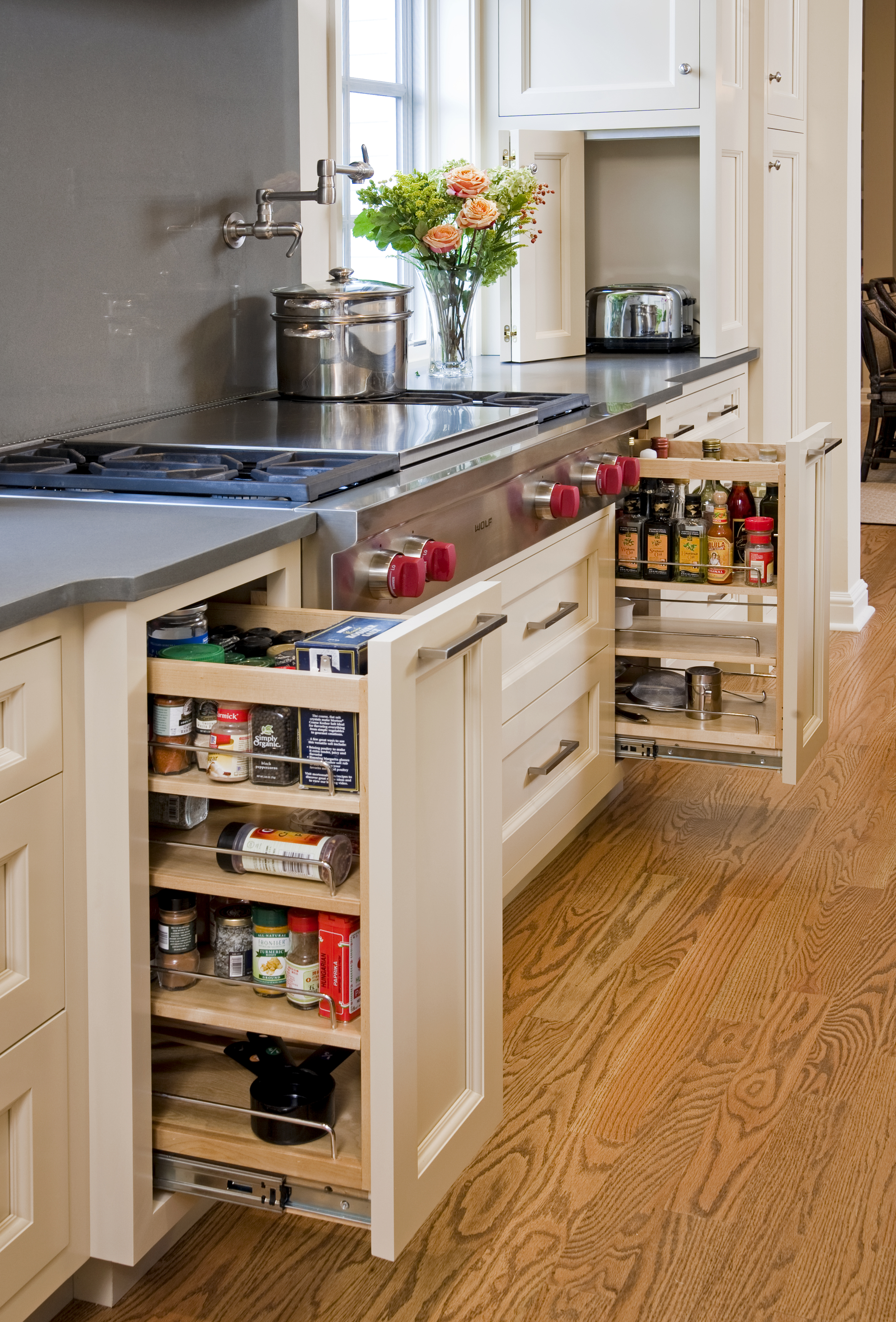 Tray dividers near oven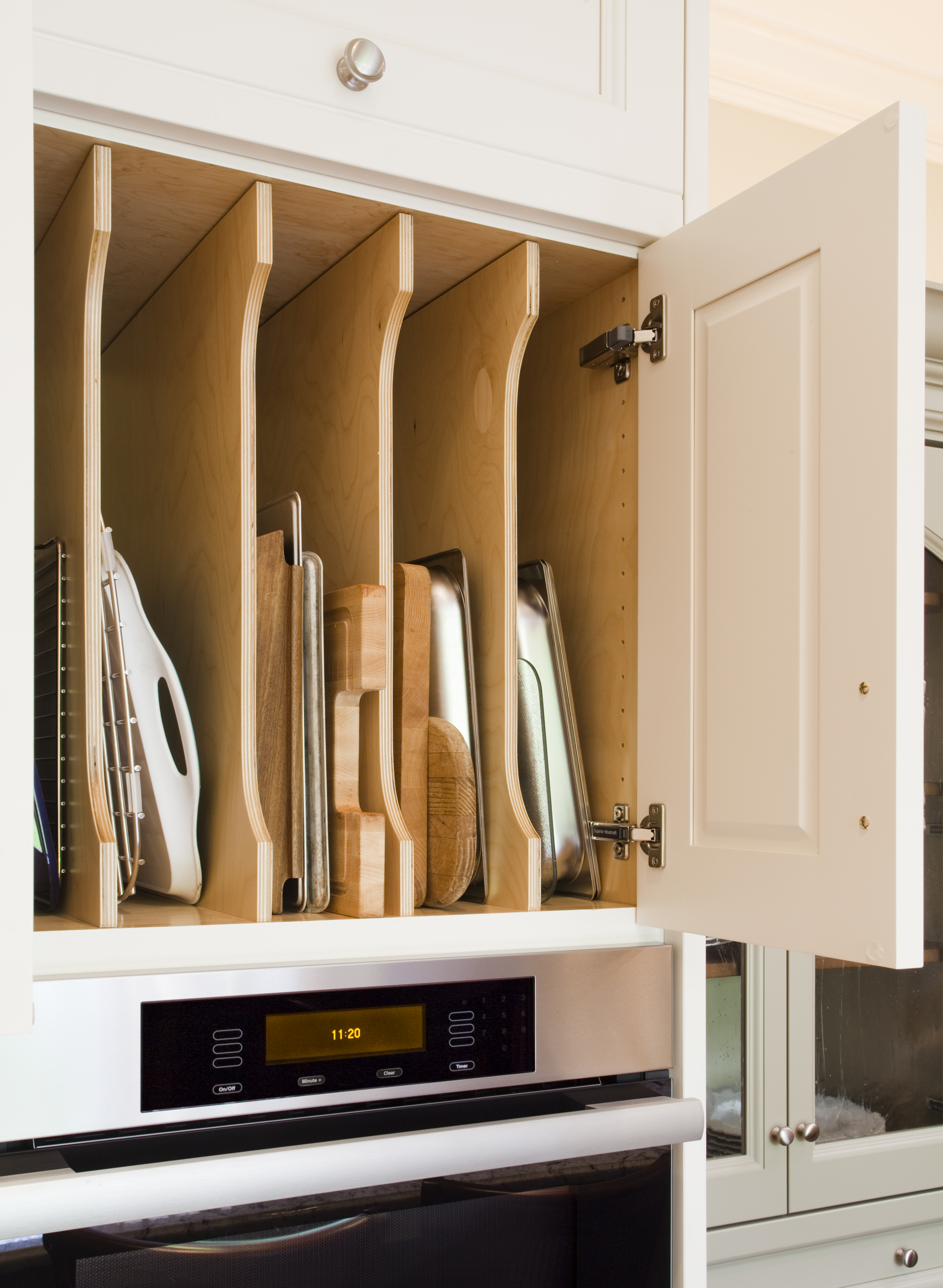 Appliance garages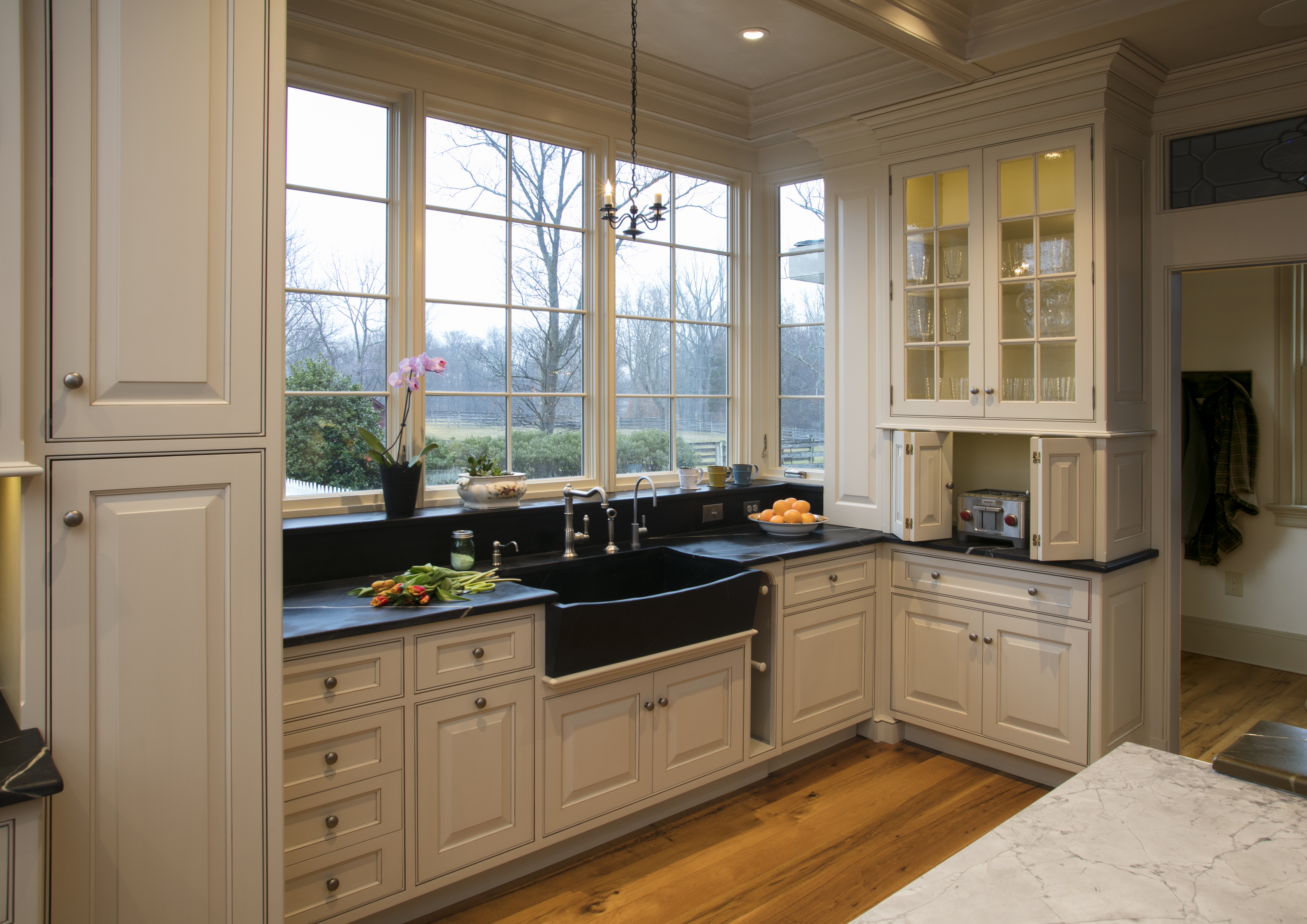 Cleverly conceal your water cooler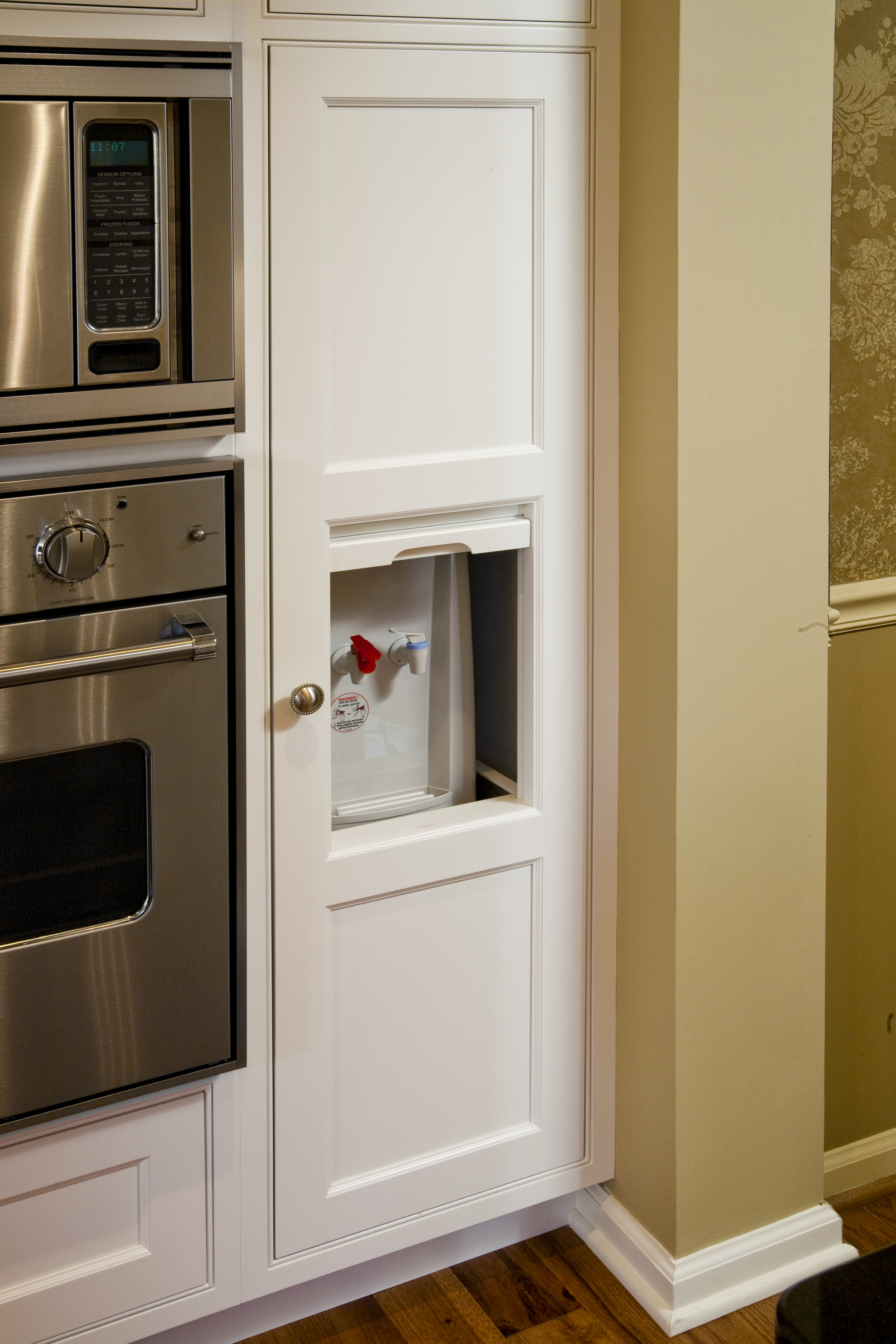 Knife storage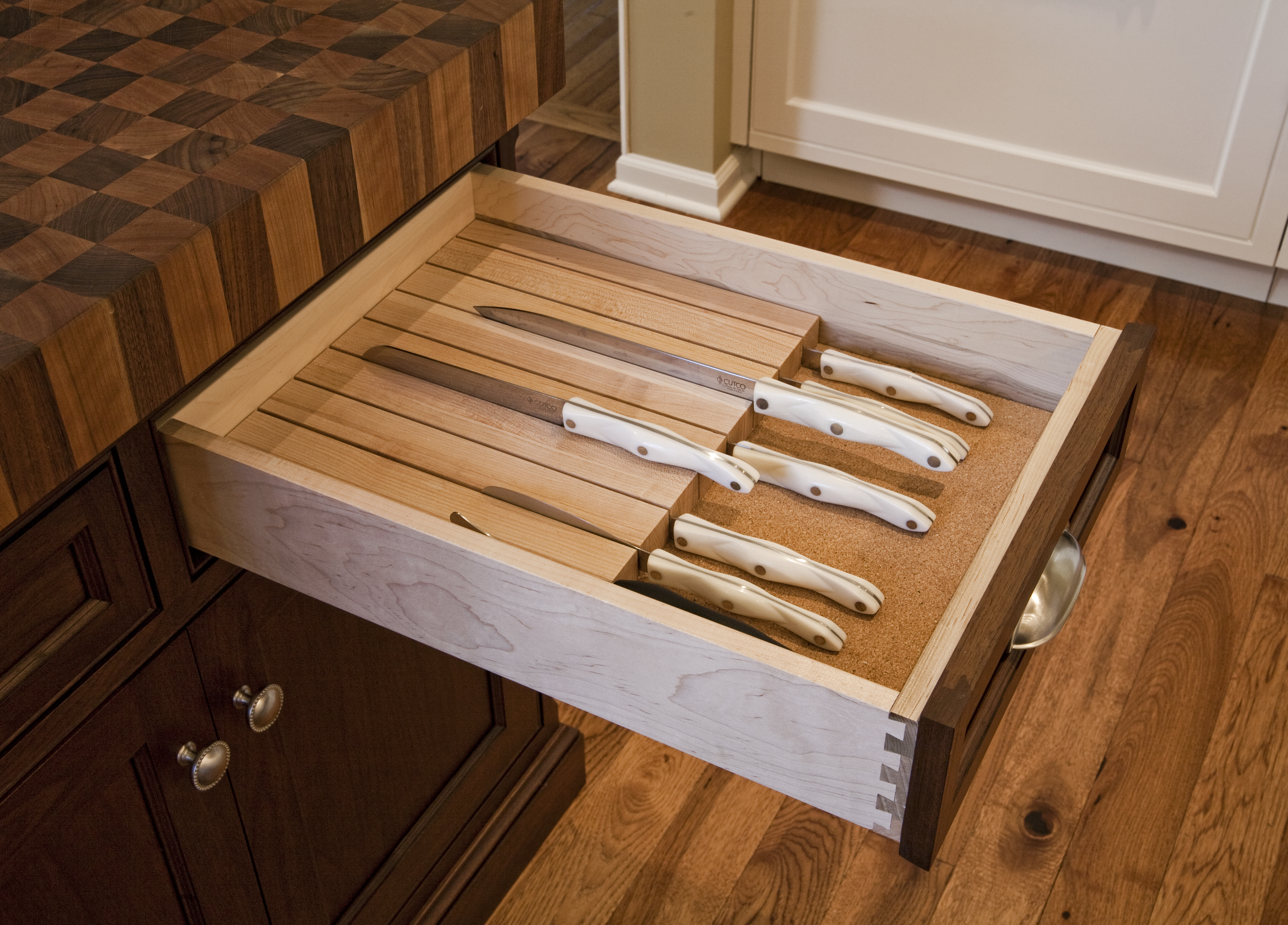 Rollouts in base cabinets to store Tupperware

Large tall pantry cabinets to store anything from cookware to food products