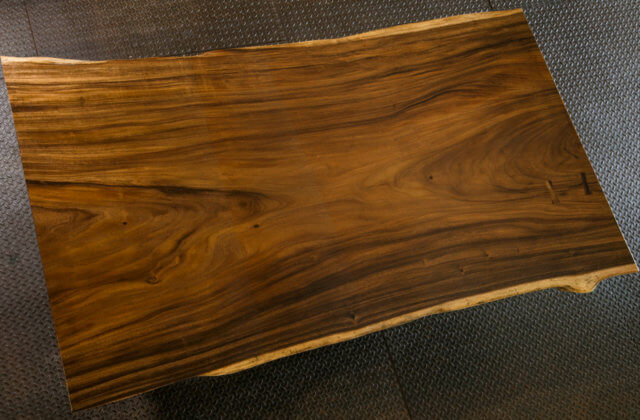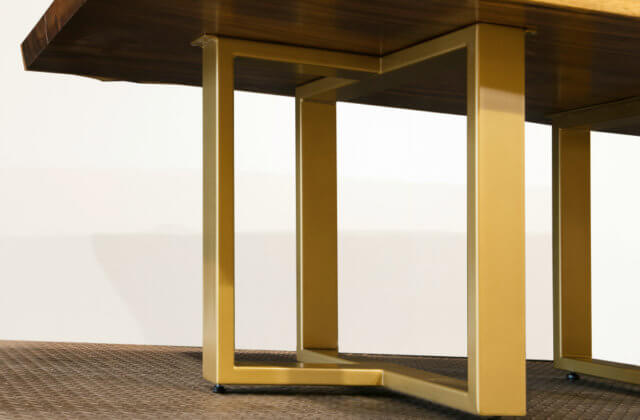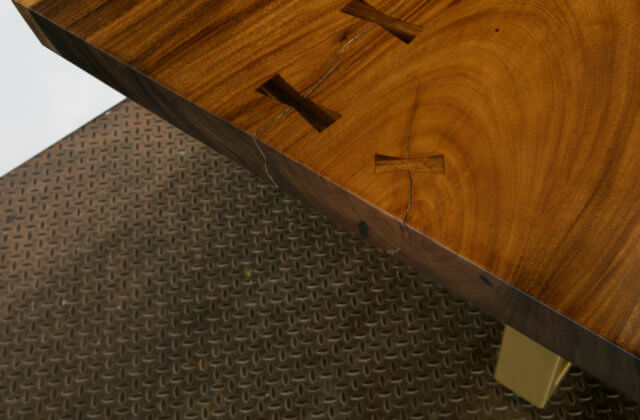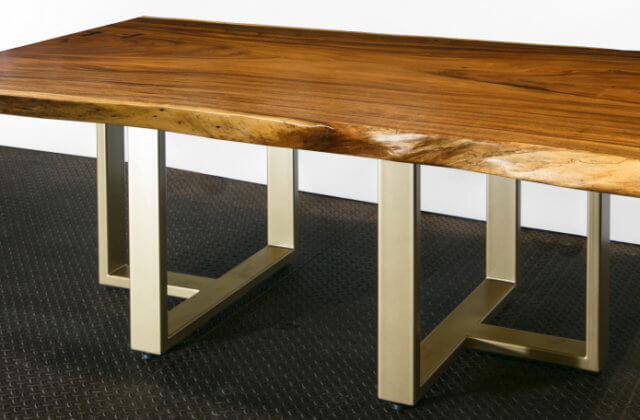 Monkey Pod Dinning Room Table – A single live edge slab handcrafted from Monkey Pod creates an impressive dinning room table.  The triangular base with a rich golden finish provides a fitting foundation for this beautiful wood.
The monkey pod was responsibly harvested by a family owned company that not only has sustainable environmental practices, but their commitment also extends to strong support for the local community.
Farmed monkey pod is favorable for the environment. The trees provide shade and habitat. Its detritus helps create nutrients for the soil. Monkey pod is also great at sequestering carbon. A single monkey pod tree can absorb over 100 tons of carbon dioxide. Creating long lasting beautiful furniture from its wood captures and stores that carbon for many years. Finally, as a farmed tree, no natural forests are impacted from harvesting the wood. Continuation of this cycle is beneficial.
Superior Woodcraft's custom-made furniture is provided through our affiliate – 251 Custom Furniture