Memorial Day Reflections
Many Americans view Memorial Day weekend as being the unofficial kickoff to summer full of cookouts, fireworks, trips to the beach, the Indy 500 and a chance to spend time with family and friends.  In today's world filled with global turmoil, the noise of 24/7 news stations, social media, echo chambers and what feels like a growing divide it is important to take just a few minutes this weekend to tune out all of the static and reflect upon the true meaning of Memorial Day.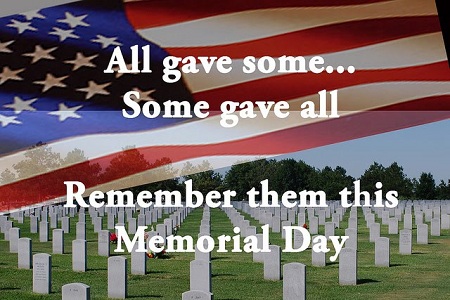 As Americans we can certainly find common ground and unite this Memorial Day to remember and pay honor to those who have died in active military service.  As we remember and pay honor to those died defending our Country, protecting us and our freedoms we are surely humbled.
We are forever indebted for your sacrifice.  Thank you. God bless you and your families.
To our fellow Americans have a safe Memorial Weekend.  Thank you for taking a few minutes to read and pausing to reflect.
Superior Woodcraft is  family owned and operated in historic Bucks County, Pa.