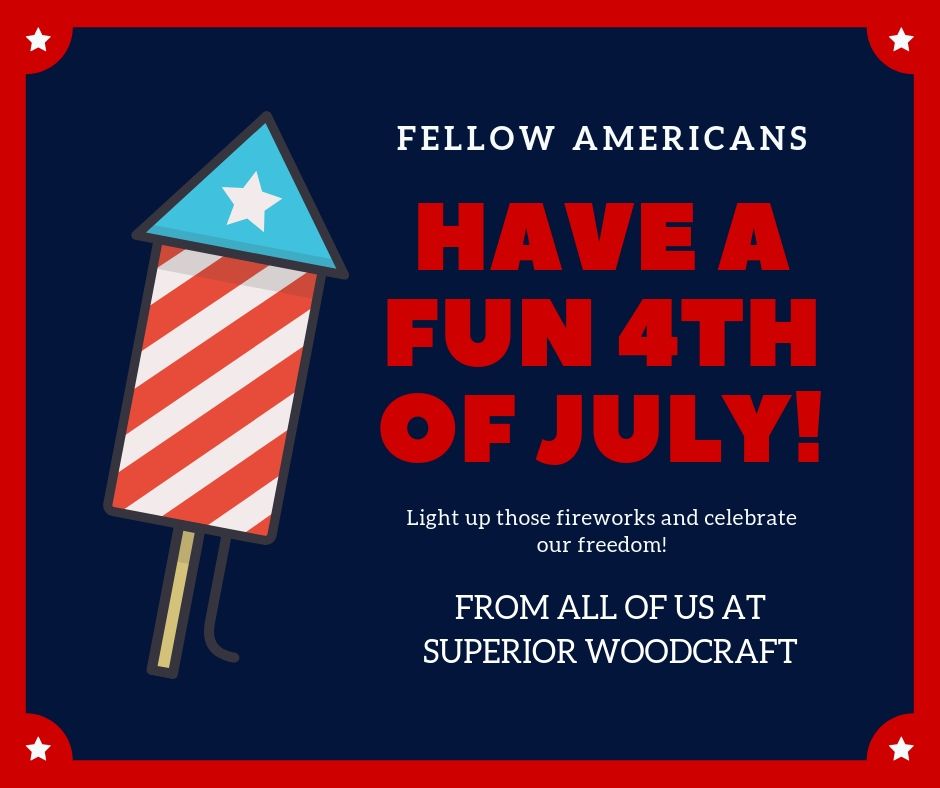 Happy Birthday, America!!
The 4th of July is a huge celebration to commemorate our country's independence from England many, many years ago. What are you doing to Celebrate America on the 4th?
Events and Celebrations
There are so many fun events taking place over the next several days that we just can't decide what to do! Here are a few options –
If you are looking for fireworks, this is a great list of all the displays taking place in our region this weekend.
Fonthill Castle's Old Fashioned 4th of July on Thursday, July 4 in Doylestown, PA. This is a great day of family fun!
Washington Crossing Historic Park is a great place to be to celebrate our independence. Living History Day will be held at the park on the 4th with additional celebrations through July 6th.
The City of Philadelphia is host to the Welcome America celebration, a week of celebrations with the main event being on the 4th – one of the largest free concerts in the country! The concert will be followed by fireworks over the Parkway.
Traveling this week?  If your trip takes you to the Jersey Shore, they have many festivals, celebrations and firework displays taking place over the long weekend. Destination NYC? Here is a great guide for celebrating the 4th in NYC. Another city that goes all out for the 4th is Boston with a concert by the Boston Pops and fireworks – click here for a list of events.
Wherever the holiday takes you, we hope you have a safe and happy 4th of July.